Boston Day 2 - Ducks, Squares, Lobsters
Day 2 started with a quick brunch in the hotel room, and we made our way from the hotel to the Museum of Science so we could board the famous Boston Duck Tours. DUKW were WWII amphibious vehicles that were designed to shuttle men and supplies from ships onto land. It is a six wheeled vehicle with its underside shaped like a boat.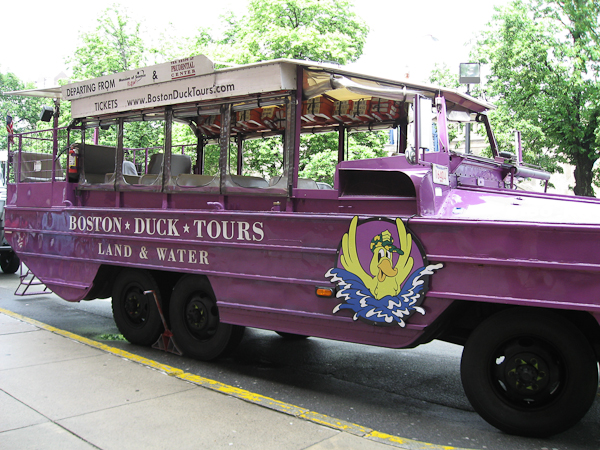 Each duck tour guide is different and never the same, so it is possible to do the tour over and over again and not get the same experience, and sometimes even a different route through the city. Our guide was Ray Beez, a former animal control officer who thinks he's a dog, now conducts duck tours.

The tour brought us around the sites of Boston, but the really cool part was the cruise along the Charles River.
After the duck tour we again hopped the T Green Line and emerged at Copley Square where we checked out the Trinity church, and ducked into the Boston Public Library to escape a sudden rain shower.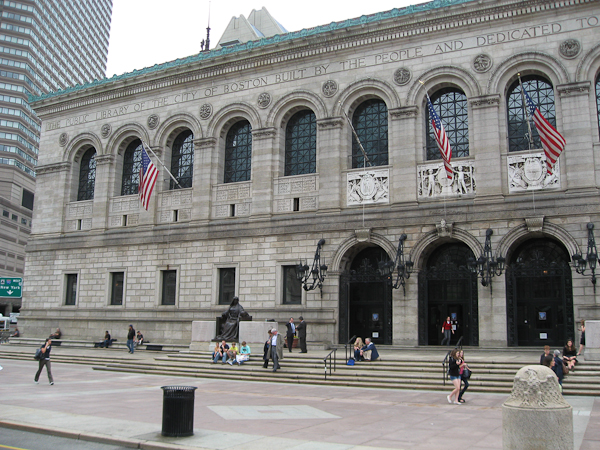 The concierge at the hotel suggested a place called the Summer Shack as a good place to get lobster. Evidently, Jasper White opened some very fancy restaurants in the past, retired, but then decided to open a more casual restaurant, and therefore opened Summer Shack. We worked up an appetite after walking from Copley to the Prudential Center, so we made our way over for some lob-sta.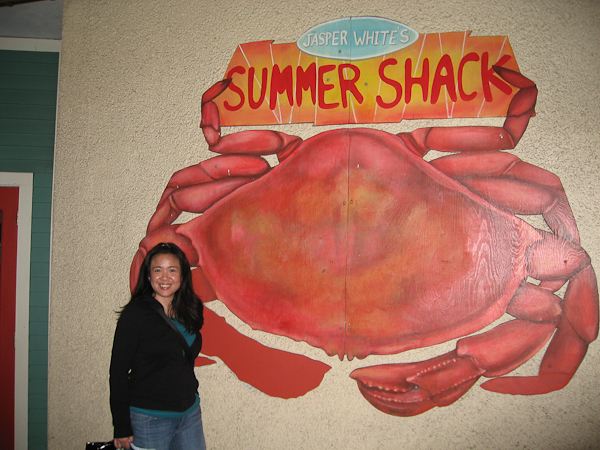 Summer Shack pan roasts its lobster, and you order off the chalkboard. The smallest is 1 lb all the way up to 2 lb-ers. Theresa thought 1 lb was kinda wimpy, so she upgraded to the 1.5 lb-er. I settled on the the clam bake that includes the 1 lb lobster (which Summer Shack refers to as the "chicken" size), potatoes, sausage, clams, mussels, and corn.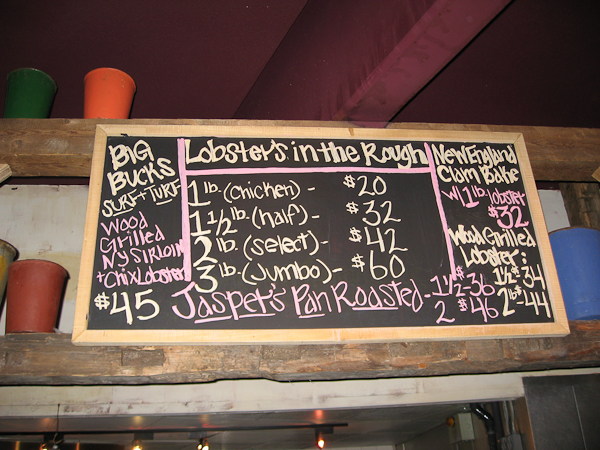 Pan roasting definitely preserves the flavor of the lobster, unlike boiling, which saps out all the flavor. We both got pretty messy cracking shells and having lobster juice fly all over the place. This is what it looked like before the carnage started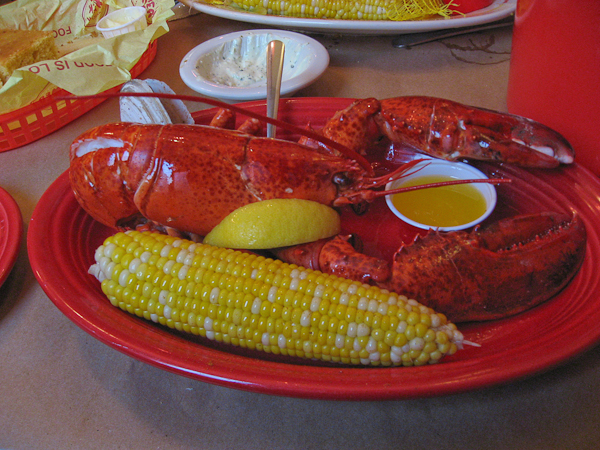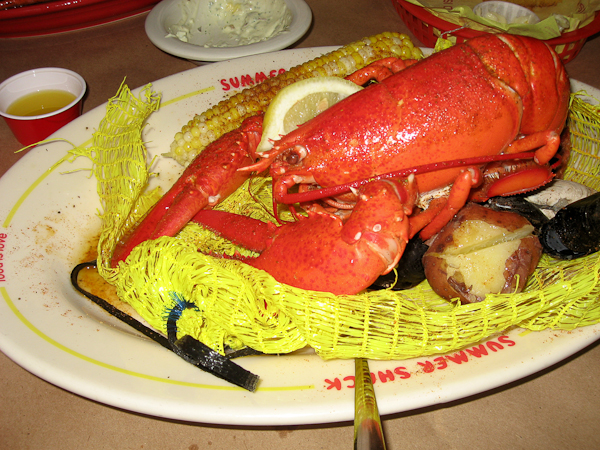 Tomorrow: The Freedom Trail