More Italy Travel Tips
Transportation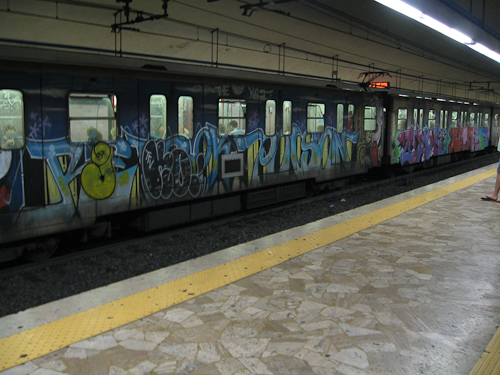 All the cities in Italy that we visited were very walkable. Even in Rome, most sites are reachable via the metro and you can transfer to bus. Tickets must be stamped before boarding and are usually good for a certain time frame after being stamped. If you get caught without a stamp, conductors will fine you on the spot. Graffiti seems to be common on some Rome trains, so don't let that scare you from riding. Between cities, the Italian train system is probably more efficient than flying, as stations usually are in the middle of the city. No need to figure out how to go from the airport to your hotel. If you are pressed for time, spend a little more to ride the Eurostar/Alta Velocita high speed trains.
Markets and Shopping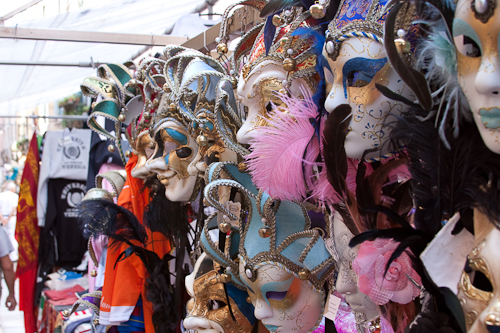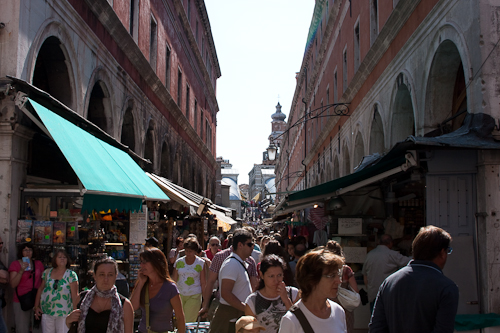 Some of the coolest and best shopping comes from local street markets. In Venice, head toward the Rialto area near the bridge. The open air market is great for souvenir shopping, picking up leather goods, and some fine Italian fabrics. In Florence, there are vendors lining the streets leading up to the local produce and meat market near the train station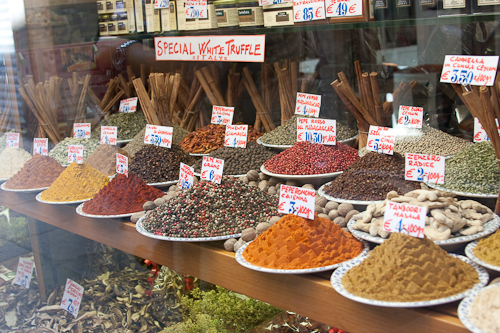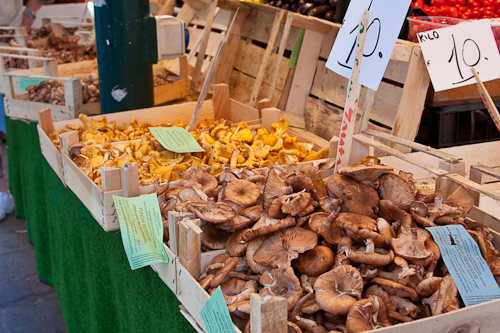 We missed the fish market in Venice, as it is only a Wednesday to Saturday affair, but we got to see the open air produce market. All sorts of fresh fruits and veggies. Florence's produce and meat market is actually located in an enclosed building which houses all sorts of meat, cheese, wine, and dried goods vendors. We saw cars streaming into the underground parking garage, meaning even the locals shopped there.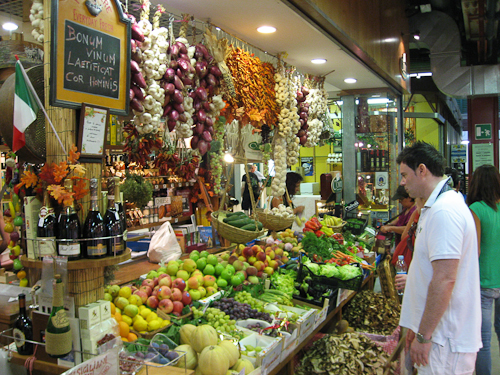 Click here
for a gallery of pictures from the various shops and markets we encountered.