We caught a late lunch after shopping at the Vacaville outlets.  Our friend Irene mentioned this place as a good casual place, so we decided to try it.  It is located in what looks like a former diner or Denny's type of establishment neighboring a Motel 6.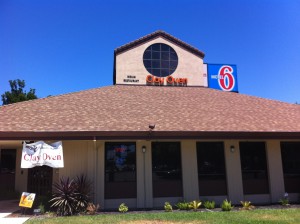 The menu consisted of standard Indian fare.  Orders come with choice of rice or Naan. We decided to get one dish each, with both rice and naan.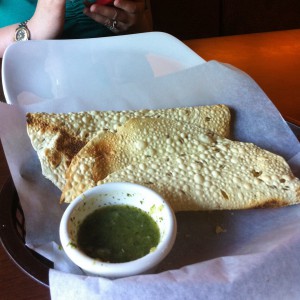 Pompasan
The waiter brought us pompasan to start. A bit on the salty side for my tasty.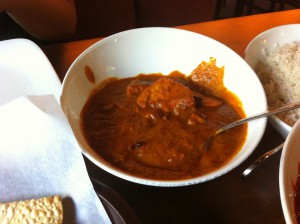 Chicken Tikki Masala
Chicken Mahani
Naan
The food was good, but it took a while to serve. Since it was a late lunch the restaurant was fairly empty, so we were puzzled as to why it would take so long, given both dishes were stews. Perhaps they were making the naan to order and not reheating some pre-made ones.
Verdict:  If you are in the area and are looking for something beyond chain food restaurants and/or have a craving for Indian, then this is your place. Would I make a special trip from the South Bay, not really. But if I am passing through the area (it's right off of I-80 in Vacaville), I would put it on consideration list, again if I wanted to stay away from chain restaurants. Might also have better service during busier times.